The need for affordable and clean energy is important for both economic prosperity and environmental sustainability. Currently our region is faced with several energy challenges including:
Ageing infrastructure
Gaps in infrastructure meaning demand outstrips supply (particularly for manufacturing growth)
Generators are used in some areas because energy supplies are unreliable
Lack of natural gas infrastructure
Increasing energy costs and high costs of connecting to energy
Pressure to be more environmentally friendly with renewable energy generation
Our current circumstances have meant a loss of investment growth in some of our areas as the energy requirements could not be met. While progress has been made on many fronts with solar farms being established in the region for example, much more could be done.
The retirement of ageing coal-fired generators over the next 20 years combined with increasing demands, especially at peak times, will put enormous pressure on an already struggling system. The NSW Government recently released a plan to establish "Energy Zones" across NSW to support a transition to a modern energy system.
The Hay area is identified as one of the three zones. RAMJO will need to work with government on this strategy as well as the NSW Renewable Energy Action Plan. The need for improved access to clean energy has been highlighted in many strategic documents and generating energy from waste is an emerging opportunity.
Our Goals to make a difference to Energy Security
RAMJO will achieve:
A shared Strategy and a shared Implementation and Resourcing Plan (I&R Plan) for Energy Security in the region.
Increased funding and development of local and regional energy infrastructure
Improved energy access and transmission (extraction and feeding into the grid)
Increased local generation of clean energy to become more self-reliant AND improved value for money
Lack of energy supply is no longer viewed as a barrier to industry investment and growth
Regional energy security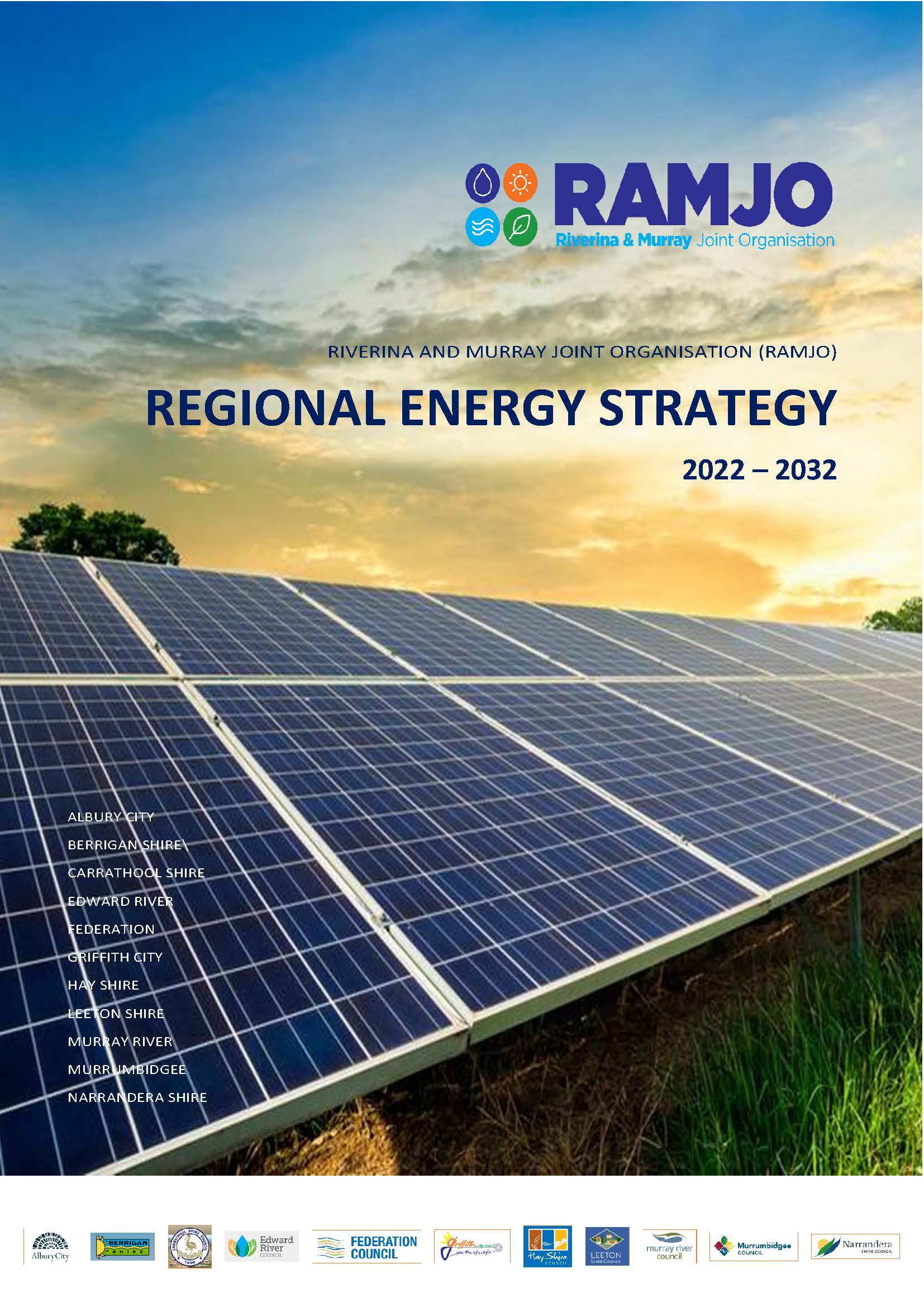 The Regional Energy Strategy was formally adopted by the RAMJO Board at its meeting on 25th November 2022 and can be downloaded here.